The Orthopaedic Institute's physicians and staff realize the importance of prompt service and effective communication to efficiently serve injured workers.
By providing a dedicated Workers' Compensation Department available 8 a.m. to 5 p.m. Monday through Friday, we strive to meet the needs of our Workers' Compensation patients in a timely manner. To better understand the entire process of our Workers' Compensation Program, from scheduling a patient's initial visit to discharge, click here.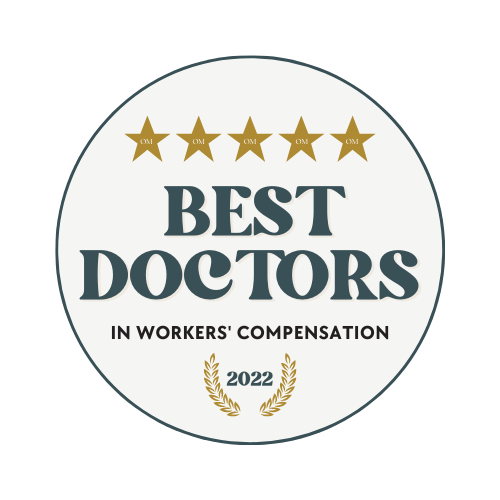 Workers' Compensation Program Services
Treatment of all musculoskeletal injuries, including fracture care.
Treatment of cuts (minor suturing as well as plastic surgery), abrasions, injection injuries, and other workplace injuries.
X-rays, casting, splinting, injections and aspirations.
MRI testing
Ongoing treatment and follow-up of non-surgical patients.
Referrals to general orthopaedic, hand, foot & ankle, spine, and plastic surgery specialists at The Orthopaedic Institute.
Outpatient surgery at the Orthopaedic Surgery Center scheduled and performed.
We provide completed DWC 25 forms for each patient upon every visit and fax them back to the carrier within 24 hours.
Referrals to physical therapy and hand therapy as appropriate.
Referrals to other specialists as appropriate.
Durable medical equipment dispensary program.
MMI and PIR are granted as soon as the physician can ascertain the patient's status.
Drug testing (post-injury) is available in Alachua and Lake City (contact for details).
Workers' Compensation Department
For last names A-H:  Kailey Butler 386-518-6864
For last names I-Q: Esme Torres 386-518-6866
For last names R-Z:  Ananda Jordan 386-518-6867
Main number: 386-518-6870  |  Main fax: 352-336-6046
Workers' Compensation Department Online Form
"*" indicates required fields