Understanding Outpatient Robotic-Assisted Total Knee Replacement
What is a total knee replacement?
Total knee replacements are surgical interventions to help patients with advanced arthritis regain function of their knee. A total knee replacement replaces the worn surfaces of the knee to help relieve pain and improve mobility. Traditionally, knee replacement surgeries were performed with manual instruments by a trained surgeon.
Now that same surgeon has the technological advancement of robotic-assisted total knee replacements to offer patients the opportunity for improved outcomes.
Dr. Jaffe: Outpatient Robotic TKA is likely to gain in popularity
Dr. Jaffe of The Orthopaedic Institute is a leader in the North Central Florida area in offering robotic-assisted total knee replacements at an outpatient surgery center. He performs the procedure at The Orthopaedic Surgery Center of Gainesville. With over 25 years as a joint replacement surgeon, Dr. Jaffe believes that the evolution of robotic-assisted total knee replacements offers a significant improvement over traditional approaches. He also has found that many patients prefer surgery at an outpatient center and recovering at home.
Dr. Jaffe sees this outpatient surgery as a national trend that will gain momentum, especially in light of the recent COVID-19 pandemic with less patients staying in hospitals long-term.
What makes robotic-assisted total knee replacement a better option?
The surgical precision during robotic-assisted surgery is unmatched by traditional methods. Robotic-assisted knee replacement surgery also helps accurately equalize the tension on the knee ligaments. This helps create a better balanced knee joint than can be achieved via conventional methods. Dr. Jaffe believes that a well balanced knee reconstruction leads to greater patient satisfaction. Due to greater precision and better balancing, robotic-assisted knee replacement surgeries can lead to faster recovery times and better results with shorter to no hospital stays.
Robotic-assisted technology helps the surgeon precisely place the knee replacement components (artificial parts). This helps create a better-balanced knee. A well-balanced knee-joint is one of the most crucial aspects of a successful total knee replacement.
Who is a candidate?
Patients who have advanced arthritis of the knee and experience pain during weight-bearing activities, such as walking, standing, kneeling or squatting, may be good candidates for a total knee replacement. If a patient has failed to improve with conservative care options and still experiences pain that interferes with their lifestyle, it may be time to speak with an orthopaedic surgeon about their options.
What can I expect?
If a patient is suffering from chronic knee pain, they will always begin with a comprehensive evaluation with an orthopaedic physician. That physician will evaluate their symptoms, examine the knee and order X-rays of the affected joint. Once a detailed diagnosis has been established, they will generate a list of treatment options for the patient.
If the patient has failed to improve with conservative care options, their orthopaedic physician may recommend a total knee replacement. If the patient is in general good health and has a reliable support system, they may qualify for an outpatient procedure.
Dr. Jaffe's belief on outpatient surgery
After more than 25 years as a joint replacement surgeon, Dr. Jaffe finds that patients are usually better off recovering from joint replacement surgery in the comfort of their own home. Like any surgery, the patient must meet certain criteria to qualify for the outpatient option. Typically if a patient is generally healthy and has a stable support system, they will be eligible to receive the surgery on an outpatient basis.
What is the recovery time?
The expected recovery time can vary from patient to patient but is typically between 2-12 weeks. Weight-bearing to the patient's tolerance begins immediately after surgery. Outpatient physical therapy begins within a couple days to help strengthen the leg, improve gait and range of motion, and regain optimal function.
Physical therapy may continue for 1-3 months until the patient is walking comfortably with adequate flexibility. Some patients may return to work as soon as 2 weeks post-surgery, while others may take longer depending on their condition.
Learn more about robotic-assisted total knee replacement and see if you may qualify by scheduling your appointment today: https://www.toi-health.com/appointment/.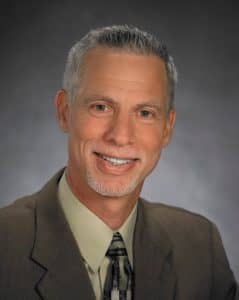 Dr. Jaffe is Board Certified in Orthopaedic Surgery. His areas of clinical interest include arthroscopic surgery, joint replacement and reconstruction surgery, minimally invasive surgery and sports medicine. Dr. Jaffe attended medical school at The University of Florida where he also completed his residency training in orthopaedic surgery. In his free time, he enjoys spending time with his family, fishing, scuba diving and attending UF sporting events.