"Doctor, I Threw My Back Out!"
Written By: James W. Berk, M.D.
Diagnosis and Treatment of Acute Low Back Pain
The statement above is repeated countless times in clinics and emergency rooms across the nation every day. Acute low back pain is one of the most common reasons patients seek medical treatment. The pain can be moderate to severe and significantly debilitating. It can cause anxiety in many patients fearing they have a serious, underlying disease. Most cases are self-limited and will resolve with little intervention. However, a significant percentage of patients will develop chronic pain, especially if appropriate clinical strategies are not utilized. Recurrent back pain occurs in 30% to 60% of patients in one to two years.
History & Examination
An accurate history and physical examination by a physician can usually identify the likely source of the low back pain (LBP). Identifying trauma or overuse of the spine is often helpful to discern a musculoskeletal cause of the patient's pain. LBP may be associated with kidney stones or an abdominal cause such as diverticulitis or pancreatitis. It is important for patients to disclose any medical history which may be pertinent.
The physician will want to know what triggers the patient's pain, what relieves the pain, where the pain travels, and how long the symptoms last. Patients should relay any relevant medical history, as well as other symptoms associated with the back pain. If the patient is experiencing fever, nausea, urinary symptoms, bowel or bladder difficulties, numbness or weakness in the lower extremities, or a history of sciatica, they should inform the physician. The medical history along with the physical examination will aid the physician in a diagnosis of the patient's LBP. X-rays are often done to look for any anatomic abnormalities or fractures. They can often see renal stones when present. X-rays do not image discs or nerves. Often, patients request MRIs. Most of the time, MRIs do not yield any data that will alter the treatment plan for that patient, so, it is a resource not utilized unless there is failure to improve with conservative measures.
Treatment
Treatment of acute LBP varies depending on the patient's diagnosis, but a mainstay of treatment will usually involve physical therapy. I often tell patients that the more they work in physical therapy, the less they will see of the doctor! Bed rest is not recommended for any duration. Back braces are occasionally used however, long-term use is not recommended because it can cause back and/or core strength to diminish with the use of a brace. Pharmacologic treatment will focus on pain relievers, anti-inflammatories, and muscle relaxers. They are only for short-term use and do not play much of a role in chronic treatment. Ice Therapy is very effective and is often an underutilized pain relieving modality. Acupuncture, massage therapy, and chiropractic treatments are all used by patients with varying success. Most studies do not demonstrate them to be, overall, that effective. I personally tell patients that if they find them to be helpful, it is fine to utilize them. Patients often ask about supplements. Turmeric has a role as an anti-inflammatory agent and may be helpful. Glucosamine Chondroitin can be tried if the patient has associated arthritis of the spine. Injections can also be quite helpful in patients with herniated discs that are compressing nerves. Surgery is typically reserved for patients that do not respond to conservative measures.
In summary, acute LBP is common and accounts for numerous physician visits each year. The role of treatment is to relieve pain, improve function, reduce downtime from work, and develop coping strategies that will reduce its reoccurrence. It is crucial for patients to understand the role that physiotherapy plays in minimizing pain and reducing the number of recurrent episodes.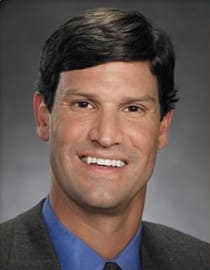 Dr. James W. Berk is Board Certified in Family Practice and Sports Medicine. He attended medical school at the University Of Florida College Of Medicine and completed his residency at the Carolinas Medical Center. Additionally, he obtained his fellowship training in Sports Medicine at the Miller Orthopaedic Clinic in Charlotte, North Carolina. Dr. Berk practices at The Orthopaedic Institute's (TOI) Alachua location. For additional information, visit TOI's website at www.TOI-health.com.