Knee Sports Injuries and Treatment
Knee pain is one of the most common complaints among athletes and active adults. While most cases are caused by age and natural wear, knee pain can also result from a sports injury. If you experience chronic or worsening knee pain that keeps you from your favorite activities, you're not alone.
The sports medicine specialists at The Orthopaedic Institute offer a range of treatments to help you get back to the things you love.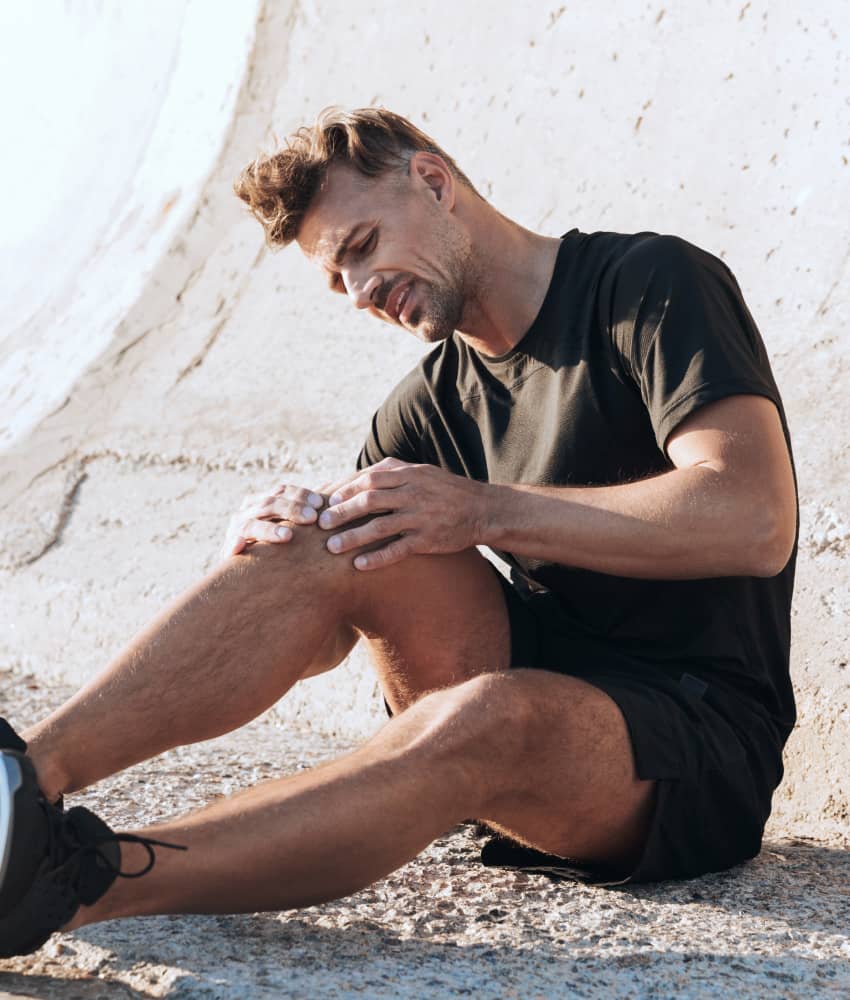 Treat Your Knee Pain with a Sports
Medicine Specialist
You don't have to be an athlete to benefit from sports medicine. While knee pain is more likely to occur in athletes, our sports medicine specialists treat patients of all ages and activity levels. Sports medicine focuses on preventing, diagnosing and treating injuries related to physical activity. This includes everything from weekend warriors to professional athletes and everything in between.
Most Common Knee Sports Injuries
The knee is one of the most overused joints in the human body, taking on the weight of your body with every step, jump and turn. It's no wonder that knee pain is so common. Most cases of knee pain are acute and often go away with time, rest and home treatments.
However, when knee pain persists or worsens, it's best to seek the help of a sports medicine specialist.
The following are some of the most common knee injuries treated at
The Orthopaedic Institute:
Sports Medicine Treatments for
Knee Pain
The first step in treating any knee injury is to see a sports medicine specialist for a detailed diagnosis. From there, our providers will work with you to create a treatment plan that fits your needs.
Utilizing the latest in orthopaedic and sports medicine technology,
our treatments include:
4.7 out of 5

Patient Satisfaction Rating
Providing an exceptional patient experience is our top priority, and we're proud to announce that our patients rate us a 4.7 out of 5 in patient satisfaction.
"There is a reason the Orthopaedic Institute is well known in Gainesville and beyond. The staff is professional, the doctors are excellent (with credentials to match), and their facilities are pristinely clean and well-run.
I had knee surgery in July 2022 at their surgery center, and it's run like a Swiss watch. Everyone was friendly and professional. 12/10 would recommend. These people know what they're doing, and you could not be in better hands."
Treat Knee Pain at The Orthopaedic Institute
At The Orthopaedic Institute, we understand how debilitating knee pain can be. Our team of experienced sports medicine specialists is dedicated to providing you with the highest quality care and treatment to get you back to your active lifestyle.
Schedule an appointment with us today to begin your personalized treatment journey.
Request an Appointment
"*" indicates required fields