Hip Sports Injuries and Treatment
The hip is a weight-bearing joint, and with all of the running, jumping, and cutting that takes place in many sports, it's no wonder that hip sports injuries are so common. Hip pain is a common complaint among athletes and weekend warriors alike.
While most cases of hip pain can be treated at home, chronic hip pain deserves attention from the sports medicine specialists at The Orthopaedic Institute.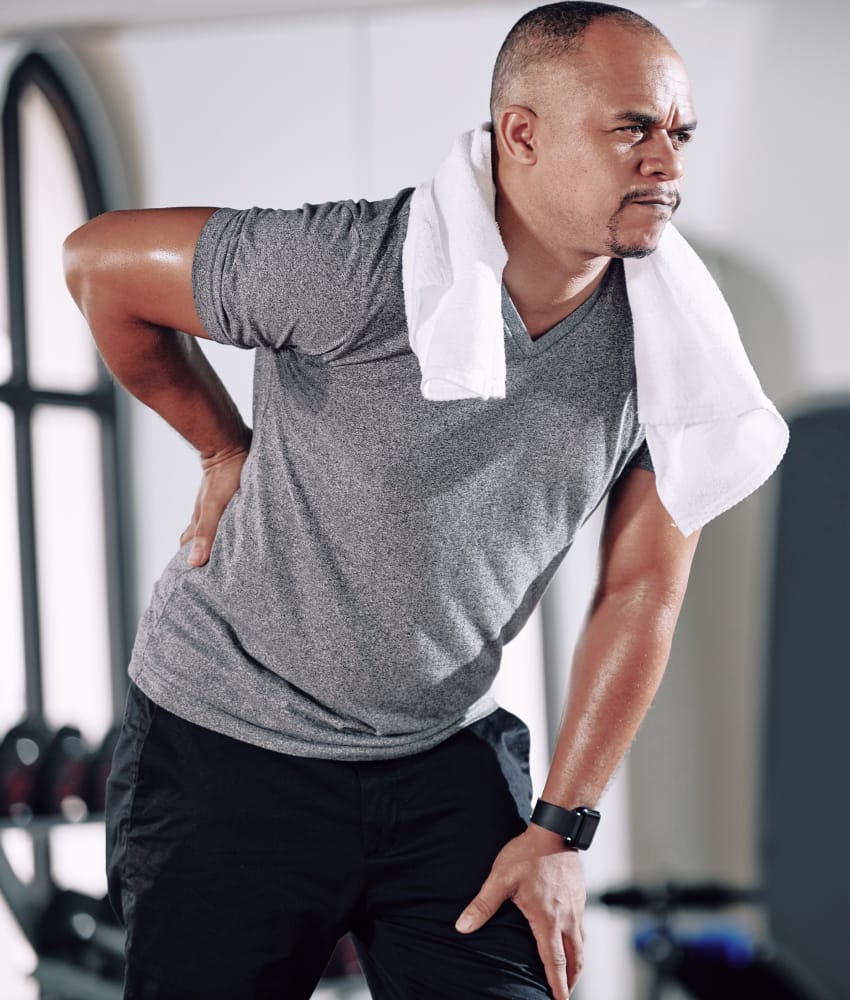 Visit a Sports Medicine Specialist for Hip Pain
You do not have to be an elite athlete to benefit from sports medicine. In fact, many people who suffer from hip pain lead average lifestyles, but that does not mean you should be sidelined from the activities that you love. Whether your hip pain is due to overuse or injury, the sports medicine specialists at The Orthopaedic Institute are here to help you heal.
Most Common Hip Sports Injuries
Due to the hip's location and its role as a weight-bearing joint, it is susceptible to a range of overuse and sports injuries. The following are some of the most common causes of hip pain treated at The Orthopaedic Institute:
Sports Medicine Treatments for Hip Pain
If you experience chronic hip pain, the sports medicine specialists at The Orthopaedic Institute can help you get back to doing what you love as quickly as possible.
Beginning with a detailed evaluation and diagnosis, our specialists will develop a personalized treatment plan to address your unique needs.
Our state-of-the-art sports medicine treatments for hip pain include:
4.7 out of 5

Patient Satisfaction Rating
Providing an exceptional patient experience is our top priority, and we're proud to announce that our patients rate us a 4.7 out of 5 in patient satisfaction.
The care I received was fast and efficient, and the doctor took time to go over all aspects of my X-ray results and answered all of my questions regarding both my condition and the treatment for it.
Excellent. My husband and I have been going to TOI for many years. We have never had a bad experience. From the doctors, nurses, and physical therapy staff to the desk staff, everyone is professional and friendly.
Treat Hip Pain at The Orthopaedic Institute
At The Orthopaedic Institute, we understand that chronic hip pain can keep you from doing the things you love. Our team of sports medicine specialists is dedicated to helping you get back to your active lifestyle as quickly as possible.
Schedule an appointment with us today to begin your personalized treatment journey.
Request an Appointment
"*" indicates required fields